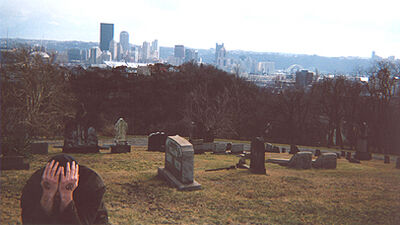 Song To Get Killed In The Woods To
is
Tobacco's
first podcast made available for download through
XLR8R
.

Tracklisting:
Brother Russell "Alive and Well"
Lone "Phthalo Blue"
Alias w/ Why? "Well Water Black (Tobacco Remix)"
The Lava Children "I am a Pony"
Ruth White "Owls"
John Trubee Prank Call
Beck "Mexico"
Allegheny White Fish "Backwards Song #2"
Deep Throat Soundtrack "Introducing Linda Loveface"
Boards of Canada "Unknown Song"
Butthole Surfers "Pittsburgh to Lebanon"
Ivanhoe "Humphrey's Farewell to Ebm7"
Longmont Potion Castle "Helium Socket"
Freescha "Moving"
Dreamend "Are You Waking"
Butthole Surfers "Kuntz"
Black Moth Super Rainbow "Milk Skates"
Height "Hanging Out Late All Alone"
Boom Box 2000 "Girls We Like"
Silke F. "Dancing With a Ghost"
Lansing-Dreiden "Spectrum of Vapor"
The Seven Fields of Aphelion "Grown"
Tiny Tim "Strawberry Tea"